Just Lead with Rosemary McKenzie-Ferguson
With Sonia McDonald and Rosemary McKenzie-Ferguson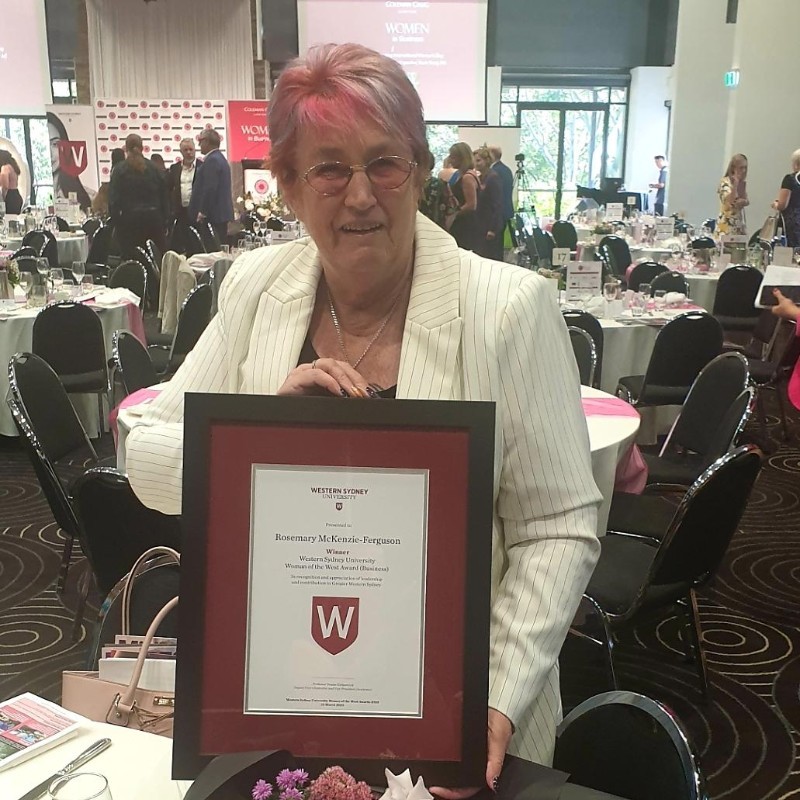 About this Podcast.
LHQ (LeadershipHQ) believes we should lead with kindness and courage, from the heart, doing rather than telling, and is known for their mantra 'Just Lead'. LHQ leads by example in all these areas and through their work, research and awards. Their Outstanding Leadership Awards also espouses everything to do with Great Leadership.
Sonia McDonald founder & CEO of LeadershipHQ (LHQ) and McDonald Inc. will be sharing the best of leadership and interviewing the best in leadership.
Want to be a guest on our podcast go to https://www.leadershiphq.com.au/ or https://www.outstandingleadershipawards.com.au/contact/ or email us at hello@outstandingleadershipawards.com.au or hello@leadershiphq.com.au
About Rosemary....
The podcast is important, as it allows people to understand just why I do the work I do which in turn has lead to an Award nomination.
For me it is more about lifting the veil that shields me own reasons for doing this work and why workplace safety is so important to me
My brother died in a workplace accident when he was just 16 years old.
Safety became a focal point in my life, sure I took risks but they were very controlled risks.
My own workplace injury turned me into a prescription medication addict, to the point where I attempted suicide 3 times before going cold turkey because there wasn't a possibility of getting into a detox clinic (cold turkey is not something I would recommend for anyone)
My workplace injury has left me with a body that on the surface looks like everything is alright.
Except I am no longer able to write with my left hand (pre injury I was left handed) I have a stress fracture in my spine which although they say it is as stable as it ever can be, I know that there is the likelihood that I will end my days in a wheelchair.
I based my work on learning what was good about workers compensation about understand how to "read" the intention of legislation and how to write a program that included only positive outcomes.
Re-framing the way injured workers think about themselves reminding them that under their own injuries they are still a whole person capable of dreaming and building their own futures. Their path forward is written only by them using the tools that they gather and the dreams they go after.
I admit my program is not a one size fits all, I admit that not everyone who has done my program has succeeded immediately to the degree that others have expected.
I also admit that once something is learnt, a person can never unlearn it, it is always up to the individual to make the choice to grow away from the negatives.
I describe myself as a servant leader, always looking for ways to ensure that I have a wider knowing base to work from, that requires me to read research papers and read psychology and even read history in regards to workers compensation. Most people are totally surprised that modern workers compensation started in Germany by Otto Von Bismarck, Chancellor of the German Empire in 1884  but it actually goes back to 2050BC.
I hope that this has gifted you an insight into the "who
" I am and the "why" I do what I do.
Other places to find the
LHQ

podcast.
Want to stay up to date?
Sign up for our email updates that will let you know about upcoming podacst, events and anything we have to do with courageous leadership.